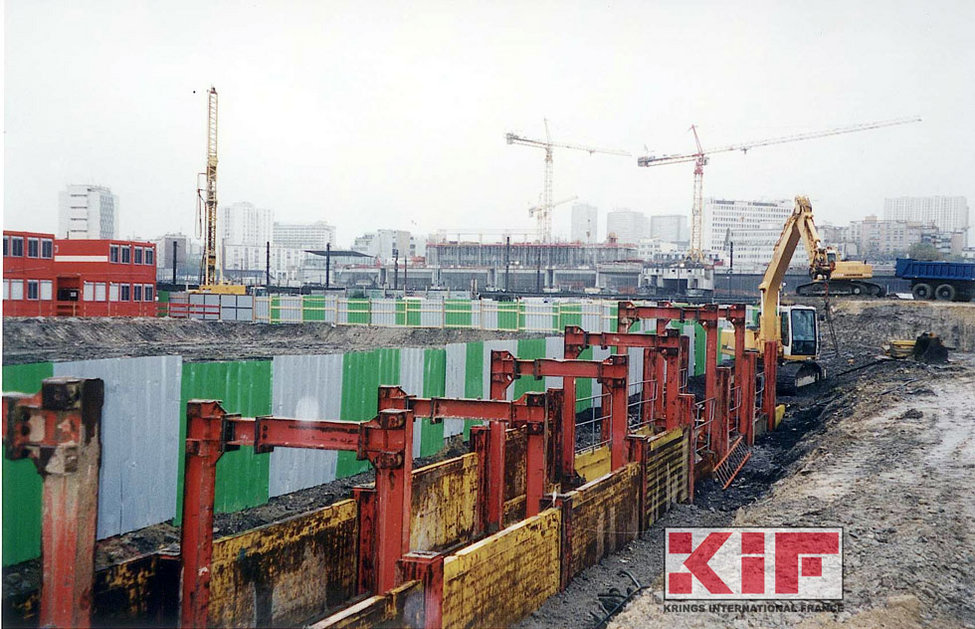 Specifications
| | |
| --- | --- |
| Date | March 2003 |
| Type of work | Cast in Situ Collector |
| Caracteristics | 3.70m depth |
Note
The redevelopment of the left bank in Paris has important operations networks. The Levassor dock where one team has established a sanitary manifold. A rarity in the capital.
"On almost 300ml, we set up a sanitary manifold cast in situ a 1.40 meter wide which aims to collect the waters of the future neighborhood near the National Library," explains the foreman in charge of operation Thierry Bilien.
Most Parisian collectors are unitary and ovoid shape but the 'environment' policy pursued by the Parisian authorities leads increasingly choosing sanitation separating sewage and stormwater.
The concreting (approximately 20m3 per day) is possible with the advancement through the use of sliding rail system KRINGS, in addition to their primary security mission, safety. The use of conventional sheet piling was impossible because the struts have hampered the operations of setting up frames and inner formwork. The cast slab, the frames are set up and casting walls can then be realized.