Double slide rail (spindle) DGFP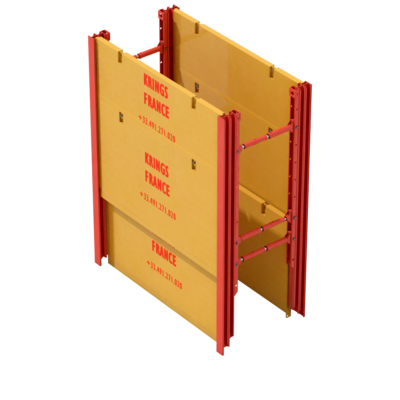 The Double Slide Rail DGFP systems is oldest in the trench Shoring market. The simplicity as well as the speed of assembly makes it an asset of versatility and multi-feature in the majority of trenches worldwide.
You can reach 7m deep by using Double Rails Extensions.
Specifications
| | |
| --- | --- |
| Depth recommended | Max. 7.5 m |
| Rail length | 4.5 / 5.5 m |
| Rail weight | 397 / 489 kg |
| Limit state design moment | 220 kN.m |
| Modul length | 2.0 m - 6.25 m |
| Handling machine | Excavator : 25 - 30 tons |