Corner slide rail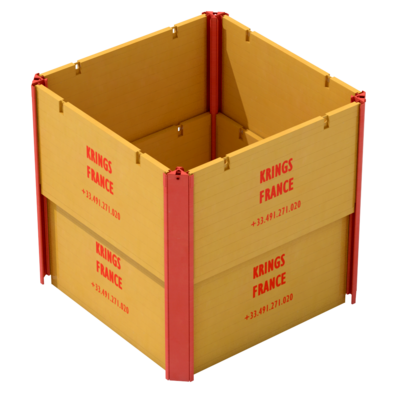 Sliding system allowing to shore all the faces of a pit thanks to the use of post of angle to 90° in which come to engage the panels.
Many possible combinations with the broad range of panels various lengths offering a total protection.
Ideal for the installation of tank and separator, the realization of pit of sinking and boring, and other pumping station. This system limits the influence of the excavation.
Specifications
| | |
| --- | --- |
| Depth recommended | Max. 8.0 m |
| Rail length | 3.5 / 5.5 / 7.5 m |
| Rail weight | 189 / 573 / 890 kg |
| Limit state design moment | 216 kN.m |
| Modul length | 2.0 m - 6.25m |
| Handling machine | Excavator : 25 - 45 tons |